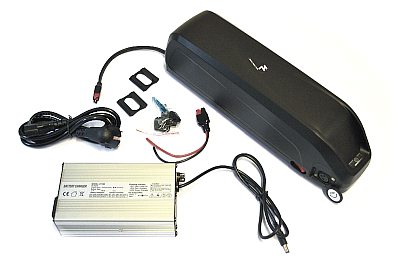 13S Bafang Power Battery
We offer a large selection of our 48V lithium ion batteries. The 13S (48V) batteries correspond to the latest technical standards.
Our batteries with branded cells are offered as bottle cages, PVC and backpack batteries, but are also made to your special requirements.
The batteries we sell are suitable for the Bafang motor systems and have a BMS (Battery Management System) with a continuous charging current of 30A.
We deliver the bottle batteries with charger, lock and key and the required holding rail with rubbers for assembly.