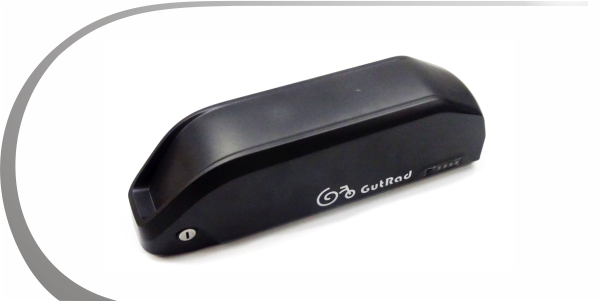 More power for your bike
Together with the motor, batteries form the heart of every Ebike. The battery provides the motor with energy that is necessary for the additional power when driving.
Therefore, before buying an e-bike, you should not only find out all about the various motors, but also about the types of batteries, which can differ significantly in terms of handling and range.
Ebike batteries differ primarily in their electrical voltage (V). In addition, the position (frame or rack battery) of the e-bike battery influences the center of gravity and thus the driving behavior of the e-bike.
We offer first-class e-bike 36V / 48V / 52V batteries and accessories for your e-bike with BMS board and charger. Browse through our categories, you are sure to find the right battery for your bike.
Super Power Frame Battery Pack (Pure) 52V 14Ah USB-Port and 3A Charger

Learn More

48V 4A Charger 54. 6V Final Charging Voltage

Learn More

TIGERSHARK DS-6C Battery Pack with USB-Port 36V 19,2Ah and 4A charger

Learn More

New Super Power Force II Battery 13S5P 48V 17,5Ah

Learn More

48V 28,8Ah Spark-PVC Panasonic Power Battery


Learn More

Super Power battery (Spark-PVC) Sanyo NCR18650GA 3500mah 52V 28Ah

Learn More

Spark-PVC Super Panasonic Power Battery 36V 25,6Ah

Learn More

Power Force Battery Pack Panasonic 36V 16Ah with 4A charger

Learn More

Super Power Force III+ Battery Pack 48V 17,5Ah LG

Learn More

Super Power Force III+ Battery Pack 48V 17,5Ah with Panasonic / Sanyo

Learn More

36V 19,2Ah Force III+ Super Power Battery Pack Sanyo with 4A charger

Learn More

Force III+ Super Power Battery Pack 36V 19,2Ah with 4A charger LG

Learn More

Force Super Power MJ1 Battery Pack 48V 14Ah with 3A charger

Learn More

Force-IV+ Big Super Power Battery Pack 48V 24,5Ah with 3A charger

Learn More

Super Power Battery LG MH1 (Spark-PVC) 48V 28,8Ah incl. 3A charger

Learn More

48V 14Ah Force Plus Super Power Rahmenakku Samsung

Learn More

Spark-PVC Super Power Akku 36V 25,6Ah inkl.4A Ladegerät

Learn More

Force III + battery track / bracket (Polly)

Learn More