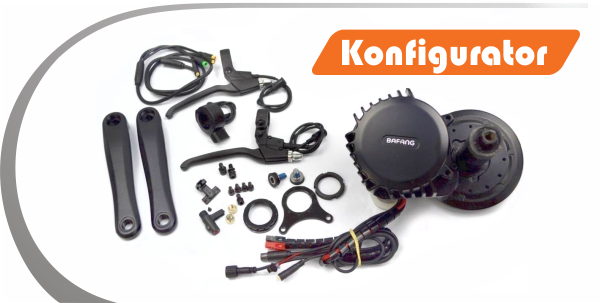 Here we offer our configurator for the clear compilation of the

following Bafang mid-engine systems
BBS01 - BBS02 - BBS03 - BBS - HD - 36V - 48V - 52V - 250W - 350W - 500W - 750W - 1000W

Here you will find all the important components when choosing your motor set.
Select the desired display, battery, chainring, gearsensor, brake sensor, cable, connector, adapter and tool.
Do you have any questions about the configurator or are you unsure which system is right for you?
Contact us before the planned conversion.
We are happy to assist you.
Bafang M615 1000W BBS03 48V middrive motor kit


Learn More

Bafang BBS02 48V 500W - 750W Mid-drive Motor-Conversion Kits

Learn More