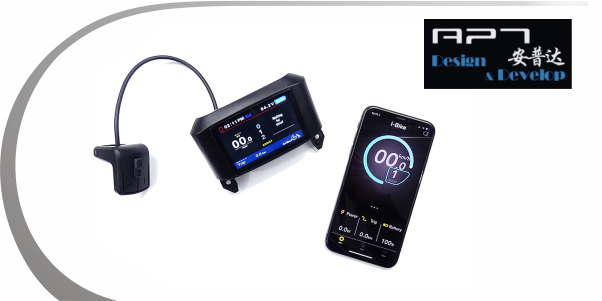 APT

Displays
for Bafang BBS series 01. 02. 03 (HD)

The color displays provide a high quality appearance in addition to all important information.

The programmable displays offer battery and driving information, are robust and easy to use.

The additional power can usually be controlled by nine support levels. The km/h adjustment up to 99km/h, via various important query values in the area of consumption and battery, additionally via a USB charging port.

The control panel can be extended with adapter cables offered by us The user interface is easy to read and intuitive to use. It's UART Bus System RS 232 compatible.