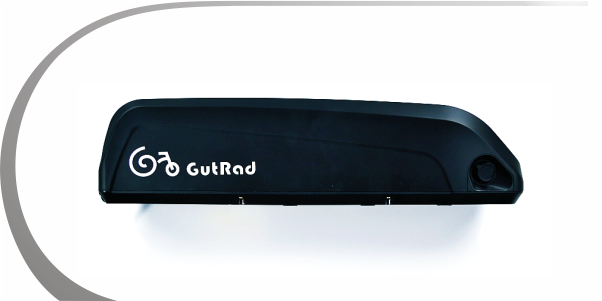 More power in your battery
The battery is the energy source of the Pedelec. It supplies the electric motor with electrical power that is necessary for assistance while driving. Therefore it is important to look after the best quality and durability.
The lithium-ion batteries are among the most modern and popular batteries for pedelecs. Due to their high energy density, they can store more energy with a relatively low weight. In addition, lithium-ion batteries are light and have a long service life.
Contact us. We would be happy to advise you which battery is best for your bike.
Super Power Frame Battery Pack (Pure) 52V 14Ah USB-Port and 3A Charger

Learn More

TIGERSHARK DS-6C Battery Pack with USB-Port 36V 19,2Ah and 4A charger

Learn More

New Super Power Force II Battery 13S5P 48V 17,5Ah

Learn More

48V 28,8Ah Spark-PVC Panasonic Power Battery


Learn More

Super Power battery (Spark-PVC) Sanyo NCR18650GA 3500mah 52V 28Ah

Learn More

Spark-PVC Super Panasonic Power Battery 36V 25,6Ah

Learn More

Power Force Battery Pack Panasonic 36V 16Ah with 4A charger

Learn More

Super Power Force III+ Battery Pack 48V 17,5Ah LG

Learn More

Super Power Force III+ Battery Pack 48V 17,5Ah with Panasonic / Sanyo

Learn More

36V 19,2Ah Force III+ Super Power Battery Pack Sanyo with 4A charger

Learn More

Force III+ Super Power Battery Pack 36V 19,2Ah with 4A charger LG

Learn More

Force Super Power MJ1 Battery Pack 48V 14Ah with 3A charger

Learn More

Force-IV+ Big Super Power Battery Pack 48V 24,5Ah with 3A charger

Learn More

Super Power Battery LG MH1 (Spark-PVC) 48V 28,8Ah incl. 3A charger

Learn More

48V 14Ah Force Plus Super Power Rahmenakku Samsung

Learn More

Spark-PVC Super Power Akku 36V 25,6Ah inkl.4A Ladegerät

Learn More