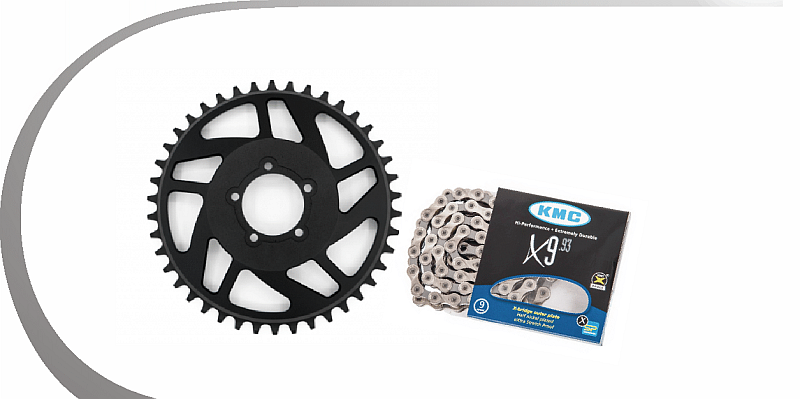 Chains and chainblades in the best quality
In this category you will find different chains, chainrings and chainring protection for your Bafang engine.
Our products offer the highest quality and absolute robustness.
Please refer to the item description to make sure that the selected product is also compatible with your motor / circuit.